As part of its global initiative to empower 5 million women by 2020 through its brands, Unilever partnered with B4U Plus to produce a 13-week miniseries 'OMO Achiever's Kitchen', featuring UAE women entrepreneurs.
UAE ranks 19 on the Global Entrepreneurial Index among 137 countries. Industry estimates show that close to 10 percent of startup founders are women. To foster 'womenpreneurship', the show featured a 30-minute episode in conversation with women entrepreneurs, where they shared their stories of struggle and offered advice to women on how to have a work-life balance, while simultaneously preparing their own family favorite recipes.
According to channel officials, the show received positive response among B4U's 8 million viewers.
"When B4U network came to us with the idea, we were sold on the concept since it had not been done before. This region is filled with aspiring women and sometimes an inspiration from another successful woman goes a long way," said Sarah Qazi, Gulf Home Care Marketing Manager, Unilever, adding, "As OMO our tagline is Dirty Today, Learning for Tomorrow. Although it might sound strange for a laundry brand to say this, we believe, like you, that this type of dirt is good as it's an important part of a child's development."
On the show, moms were seen interacting with their children and encouraging them to learn and express their creativity. The initiative is in line with OMO's brand statement Dirt is Good.
"We focus on mothers and women across the region – being able to associate with a show that favored women was a winning interactive concept for us. The show did extremely well because it made for a wonderful message to women across the South Asian community based here in the Middle East. We are happy to have associated with the show, and certain that it made waves across the region," Ms Qazi added.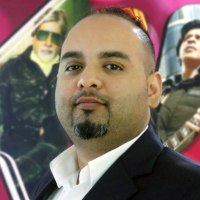 "The mini-series reflected the brands goal and vision to empower women, which is essential to economic and social growth development. The show did extremely well because it made for an inspirational message to women based here in the UAE and we are pleased to be part of this along with Unilever," commented Zeeshan Sajid Amin, Business Head, B4U Network ME.